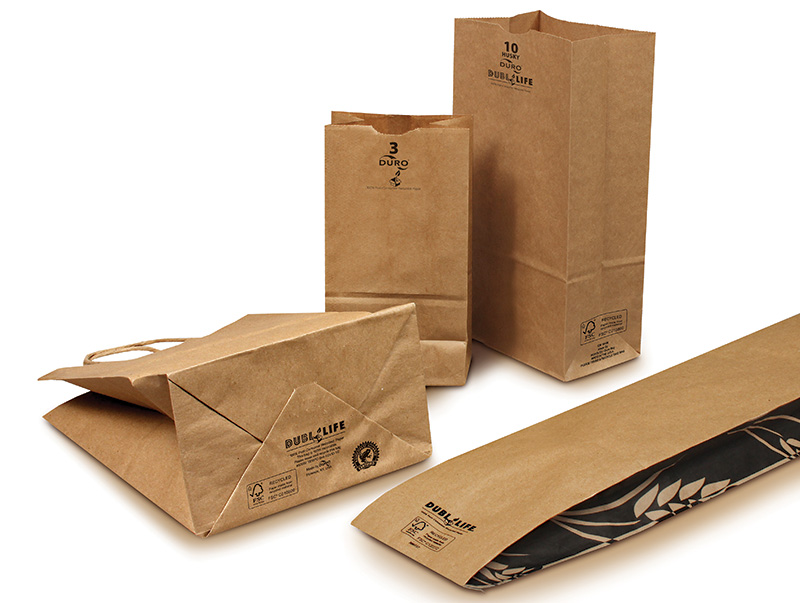 Dubl Life® is a brand of flexible foodservice and carryout packaging made from 100% Recycled Paper. Dubl Life® brand drives awareness of the benefits of recycling and promotes the use of packaging solutions with post consumer material content.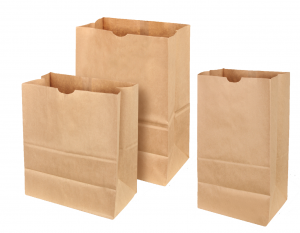 NOVOLEX™ Duro Bag® brand has a full line of industry leading 1/6th, 1/7th and 1/8th barrel white and kraft paper sacks. When it comes to supermarket and retail paper sacks we are the trusted leader.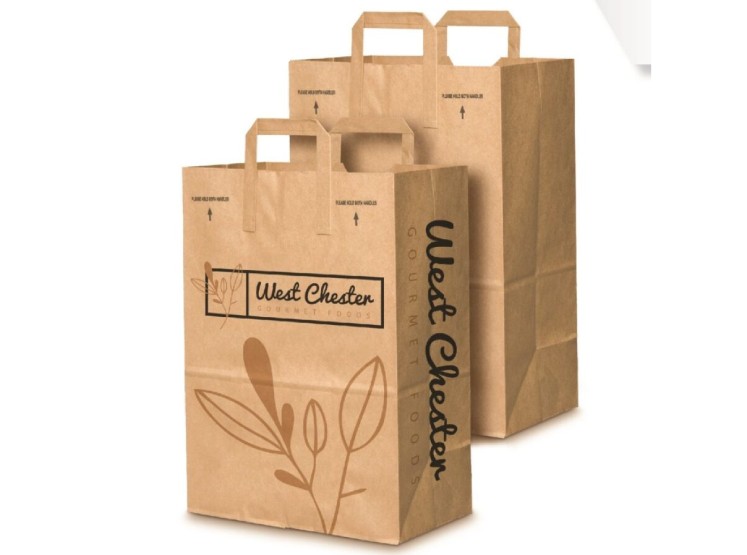 NOVOLEX™, Duro Bag® brand paper handle bags are a great way to provide strength and carrying convenience in a paper substrate.
Stock Carry Out Shopping Bags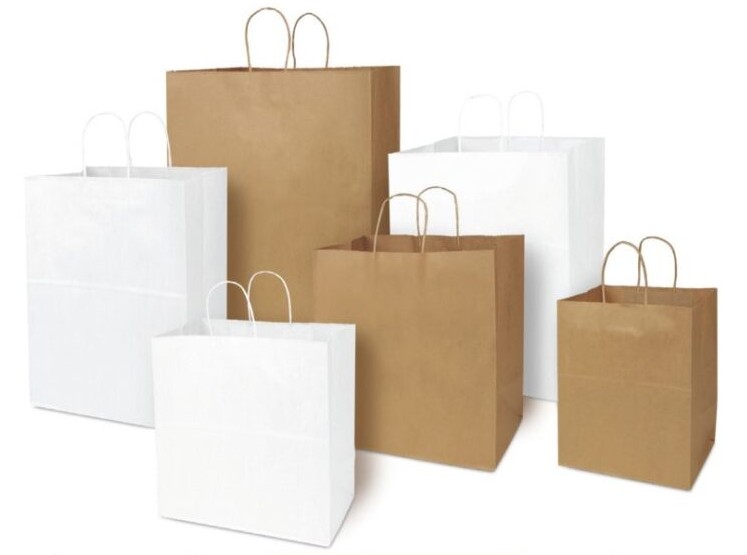 NOVOLEX™ offers a complete line of paper carry out bags. Our Duro Bag® brand of carry out bags are the industry's leading shopping bag, offering the perfect combination of sizes and shapes for all of your food service needs.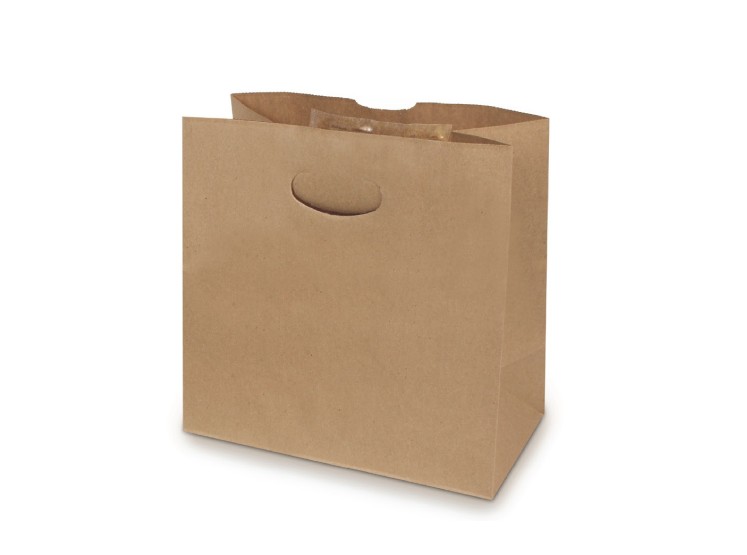 From salads and breakfast platters to clam shell lunch combos this unique size is a great option for your food service carry-out needs. This bag's innovative large rectangular bottom and reinforced die cut handle come together to build a stable carrier to get your food from counter to customer. Perfect for a variety of quick serve and quick casual dining applications such as: salads, combo platters, burrito bowls, pancake platters, pizza slices, or any item that needs to stay flat when carried out.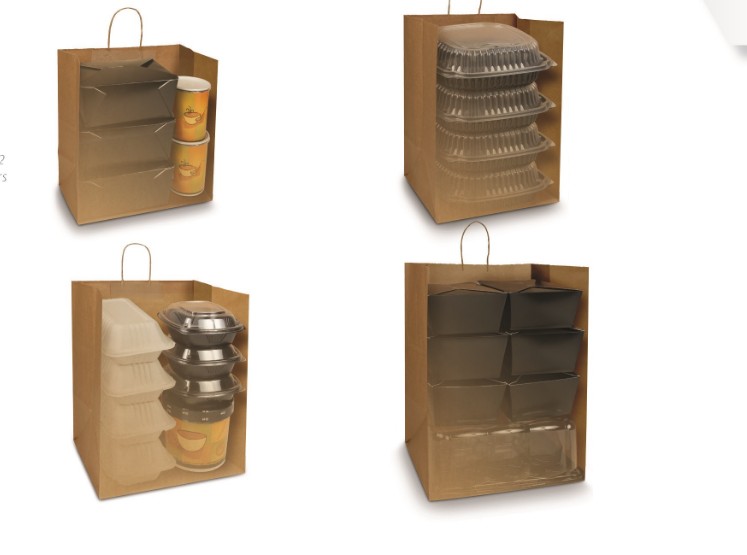 NOVOLEX™ Duro Bag brand offers a complete line of Natural Kraft or White paper shopping bags for a variety of markets and uses with the perfect combination of sizes, shapes and print to meet all of your paper bagging needs.

The Load and Fold™ Bag features a patent-pending innovative design to allow for easy loading, and fold-over closure to secure items inside. The handle of the bag provides a secure closure to keep items protected.
Available in various sizes and substrates, including wet-strength properties to protect against the elements. The Load and Fold™ Bag is perfect for a variety of uses, including home delivery, gift bag, gift registry, and much more!