The Jason-Rose Company is a Manufacturer's Representative supplying the Food Service industry for over 25 years. Jason-Rose partners with the leading manufacturers in our industry, to bring high-quality, cost-effective products to the marketplace.
At Jason-Rose, we are committed to our customer base and understanding their needs. Our customer service team is extremely well versed in all aspects of the business. We encourage you to call us anytime that you have questions or a need for product knowledge of any kind.
Our goal is to build a successful partnership between our customers and our manufacturing partners for a lasting professional business relationship.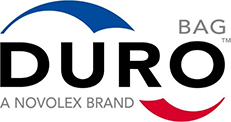 Duro
·  Paper Grocery Bags and Sacks
·  Paper Shopping Bags for Food Service
and Retail
· Custom Paper Shopping Bags
· Packaging Solutions Made From 100%
Recycled Paper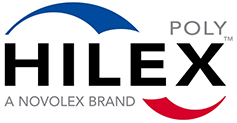 Hilex
· Premium T-Shirt Bags
· QuckMate EZ™ T-Shirt Bags
· Rollstar™ Produce Bags
· Reusable T-Shirt Bags
· Non-Woven Handled and T-Shirt Bags
· Load & Seal™ Tamper-Evident Delivery Bags

CKF
· Foam Meat and Produce Trays
· Environmentally Friendly and Fully Recyclable Meat and Produce Trays
· Egg Cartons – Pulp & Fiber
· Earthcycle Pulp Fiber Trays

e.Hofmann
· Polypropylene Deli Containers and Lids
· Portion Control and Tamper-Evident
Packaging
· Heavy-Duty Pails and Lids

Access Packaging
· Microwavable Containers
· Anti-Fog Lids
· Dome Lids

Healthy Brand Oil
· Commodity Edible Oils For Cooking and Frying
· Natural, Organic, Non-GMO and Specialty Blends
· Custom Edible Oil Blends
· Premium Olive Oils
* IMPORTED aLUMINUM PANS *
High Quality Aluminum Pans
Round Pans With Lids
Rectangular Pans With Lids
Aluminum Foil Sheets